Your family captured in one of the most stunning places in the world. Whether you have lived on Oahu forever or are just passing through, your family is worth capturing.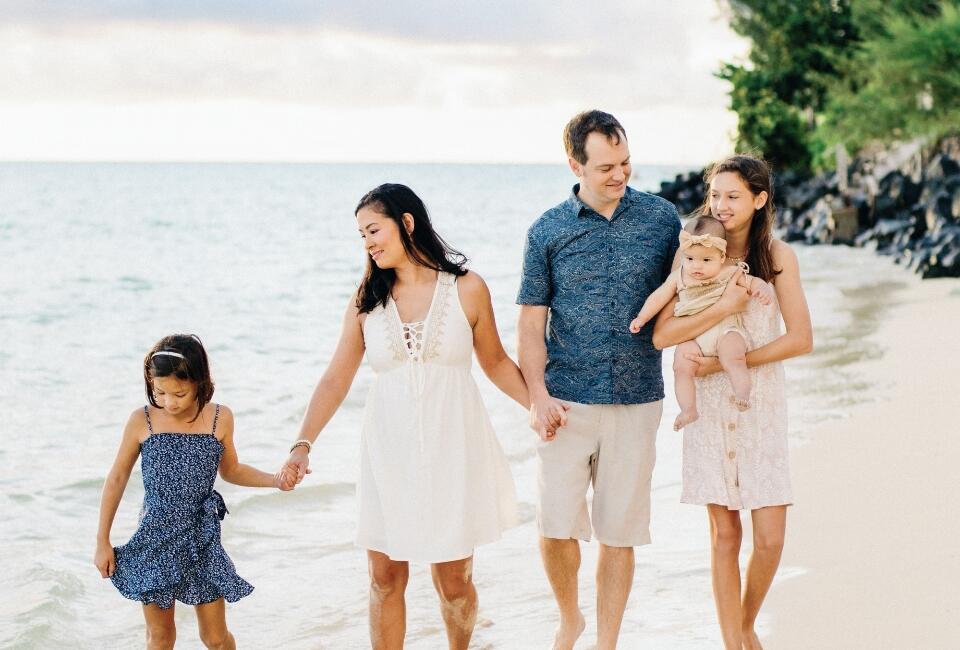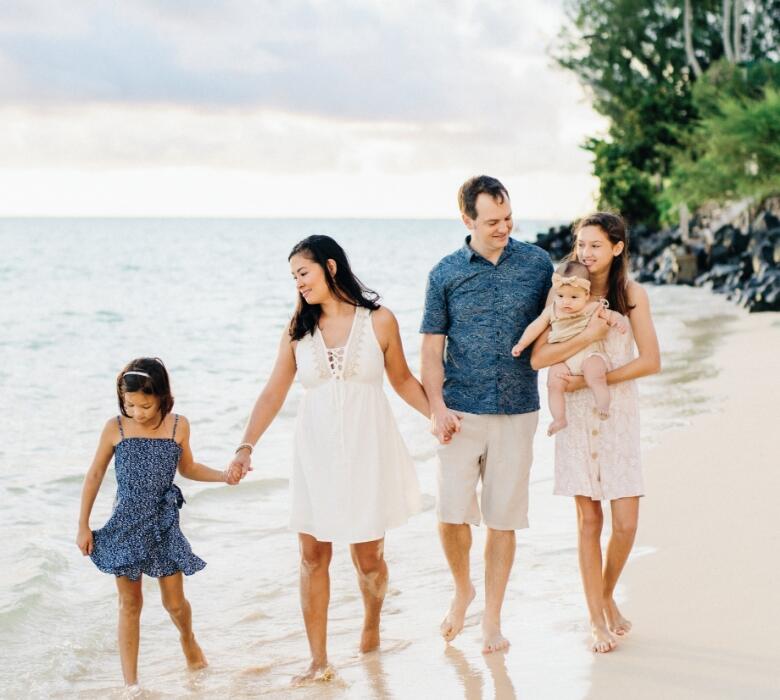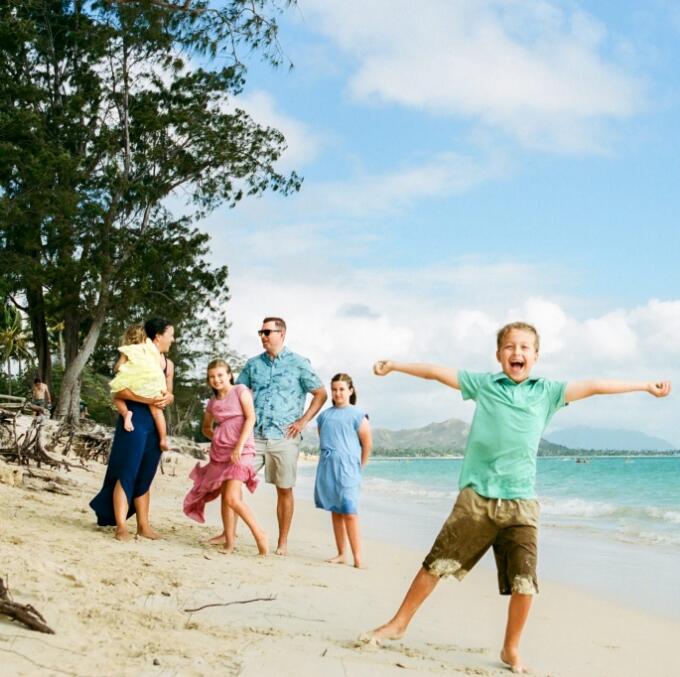 Celebrate Each Season of Life
Time flies by, and before you know it, you're entering a new season of life, wondering what happened to the last.
Life never stops. That growing belly becomes a sweet baby who becomes a whirlwind toddler who becomes a big school kid with big questions who suddenly becomes a graduating senior, all WAY faster than you thought possible when that teeny infant was crying for you in the middle of the night. I know how fast it goes. And I believe with all my heart in the importance of pausing and celebrating and remembering each season of growth in your family.
I believe there is power in seeing the way you love each other.
I consider it one of my greatest joys to step into your story for a bit. To hang with your family as an Oahu family photographer and see the parts you're proud of and the parts that make you roll your eyes and the parts that you really wish wouldn't happen in front of a photographer but did because, well, life. It's ALL good and beautiful and worthy of capturing. Let's make some magic together!
Annie is based in Kailua, HI on the island of Oahu. She does travel to other islands and on the mainland. Interested in booking on Oahu? Click here. If you've got questions or are interested in booking Annie on outer islands or on the mainland, give her a shout!
Capturing Your Family's Unique Dynamic
Our session together will be FUN!!!!! I've captured families of all sizes and individuals and couples at every stage of their journey and I'm genuinely excited to be in your presence to tell your story with my lens.
We will choose a location together that speaks to you. In Hawaii we have lots of beautiful backgrounds to choose from. Let me know if you're looking for beach or mountains or a jungle vibe and I can help us decide on a location and time of day that best showcases that spot. If you're on vacation on Oahu, I'm happy to suggest locations that are near your hotel or vacation rental. Send me an email and we'll get chatting!