Besides choosing the location, one of the most common questions I get asked is, "What do we wear?!" Whether you're choosing outfits for your senior photos, engagement session, or outfitting six of you for family photos (my current scenario), my number one rule remains the same: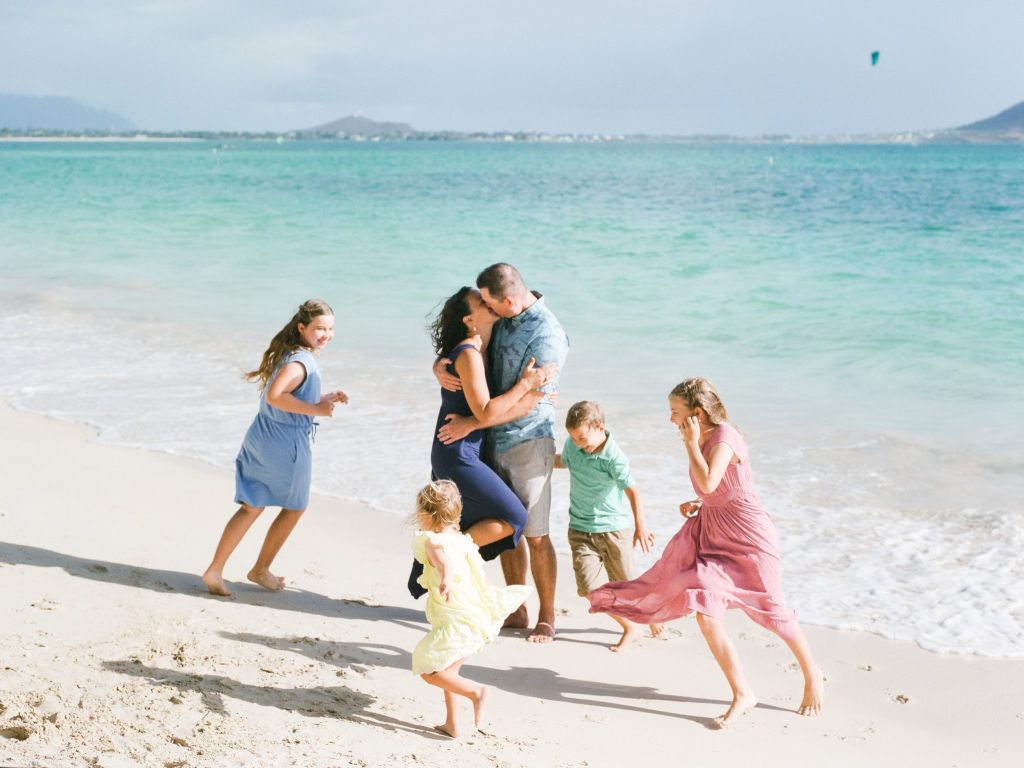 Love what you're wearing.
If you don't love your outfit (or at least like it a lot), unfortunately, it will be one of the first things you notice when you receive your photos. 
Now – that being said, don't automatically rush to the store for the perfect outfit! Chances are great that you don't need to look any further than your own closet. More on that later.
My number two rule is that your outfit should reflect YOU.  Love colors? Wear colors!!! Are you more of a beachy, cutoff shorts and a t-shirt family? Wear that. Do you guys love getting fancy? Dress to the nines! Truly, there are lots of ways to tell your story and I'm happy to accommodate what most feels true to you.
Knowing you gotta love what you're wearing and your outfits should be true to you, head to your closet (or closet of a family member!).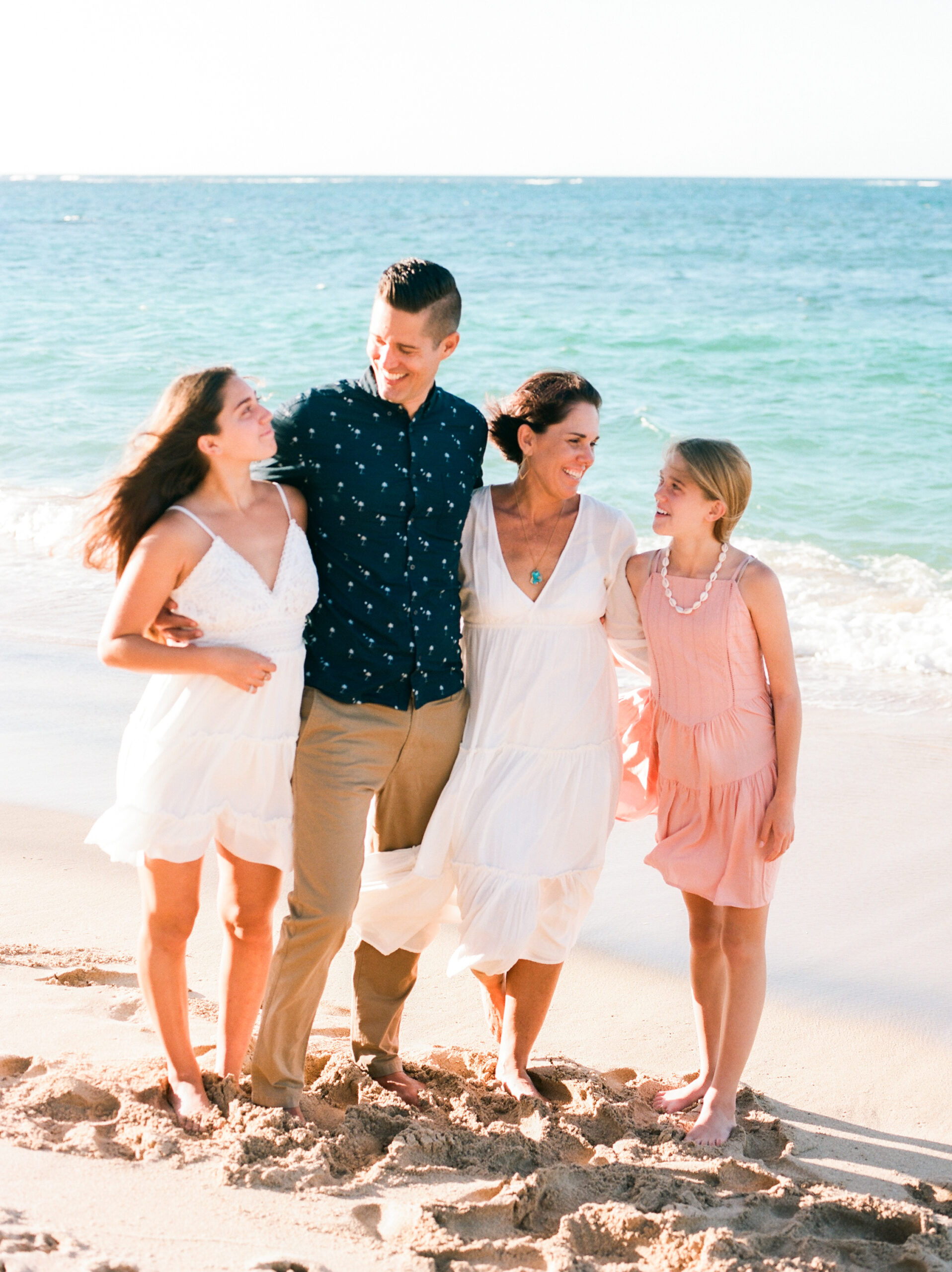 My advice when outfitting a family is to start with one outfit you absolutely love. A general suggestion is to pick mama's outfit first, but I have absolutely built an entire photo shoot wardrobe based on a pair of pants in my third daughter's drawer. Once you've got your starting  point, notice one (or a few!) colors that will work for coordinating outfits. It's a good idea to include neutrals throughout at least a few outfits. Check the other closets and drawers in your  home to see what already works. You've likely got all the outfits already in your own home.
When it comes to patterns, less is more. Try to think of it this way: if dad has a busy shirt, mom's outfit should include more solids and visa/versa. If you've got three kids, it's great to have one with a busy pattern and two with more solids or a subtle stripe. I've made the mistake of having too many patterns before, so when in doubt, just shoot me an email or text and I'm happy to help!
Incorporate a Splash Session!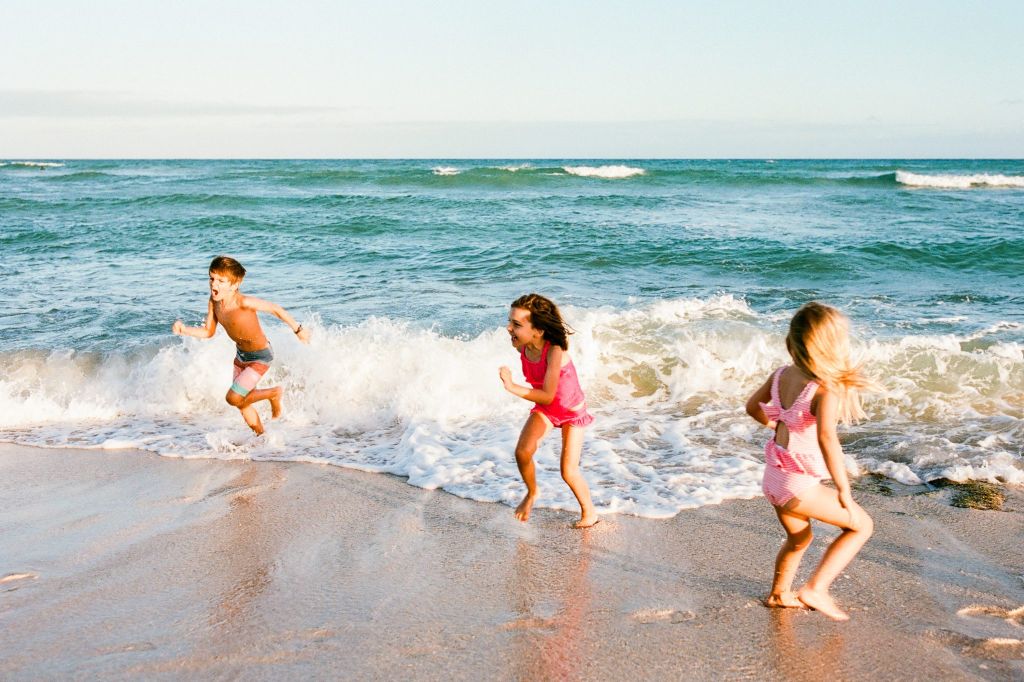 If we're shooting at the beach, I highly recommend packing swimsuits and towels to change into. My favorite sessions end in the water! We can start our photo session in more traditional clothing and easily change into play clothes or beach clothes and let everyone play together in the ocean. Splash sessions are great for capturing candid, lifestyle photos that create visual memories for your family. The same rule applies: wear what you love. Wear your favorite swimsuits or beach coverups, throw on a hat and sunglasses, and we'll play in Hawaii's playground. I don't charge extra for splash sessions, but make sure to let me know ahead of time if you'd like to bring an outfit change so we can plan for enough time.
For more ideas and advice on what to wear for families, maternity sessions (show off that baby bump mamas!!!), senior sessions, or dance shoots, send me a note and we'll work through outfits together.