Whenever you enjoy a vacation with your family, you'll want to take plenty of photos to make the experience memorable. While you could take pictures independently, hiring a professional can help you get higher-quality images while enjoying the beach.
As you seek family beach pictures what to wear will become a question. You should consider Oahu photographers and different beach picture ideas and see what your family wants to do to create some memories.
Family Beach Picture Ideas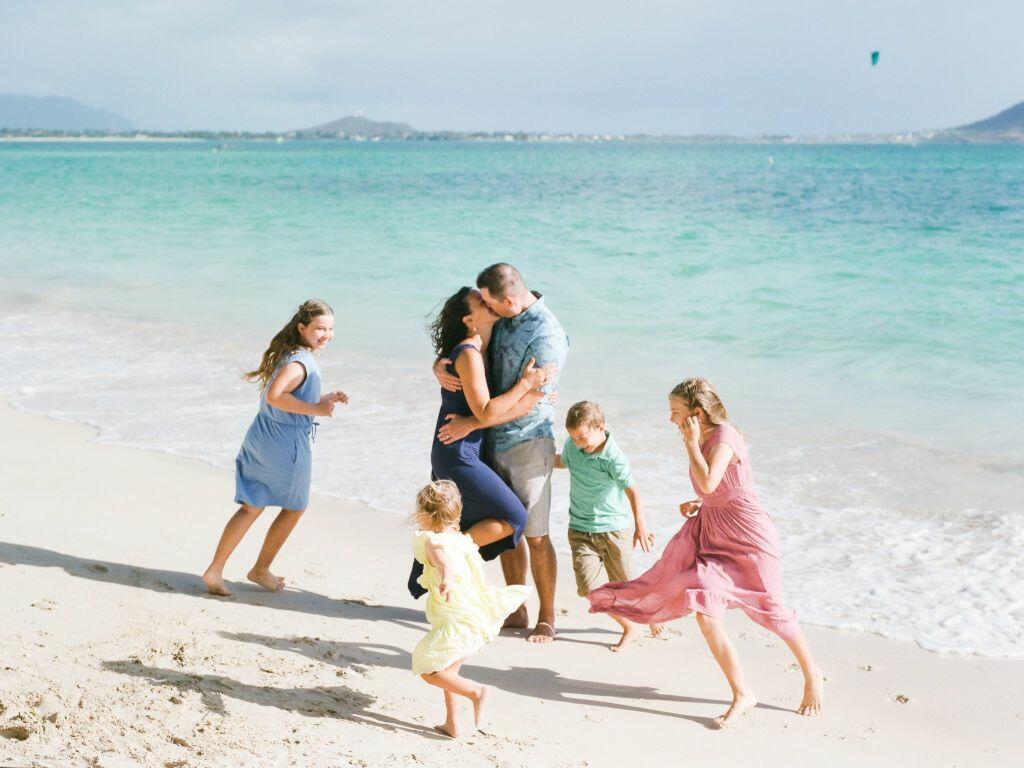 Ensure you spend time thinking about beach picture ideas, so you'll know what you should ask the photographer before you start the shoot. Then, if you don't know where to start, you can look through a beach photography portfolio to see the possibilities and have beautiful photos.
Family Maternity Shoots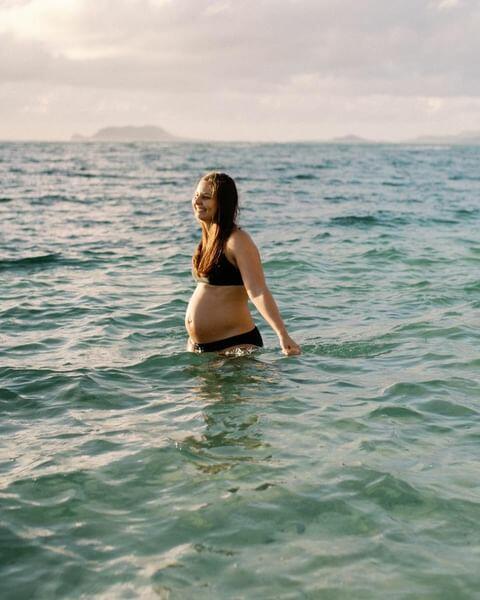 Sometimes, you want to commemorate the start or growth of your family so maternity shots can work well. These emphasize the woman and her pregnant belly, making it an excellent way to remember the vacation before the baby's birth and as a baby announcement.
It is essential to exercise caution when taking maternity shots, as the safety of the mother and the baby should be a top priority. For instance, the mother may avoid potentially hazardous situations like deep water or rough terrain. In such cases, stick to the shoreline or only have your feet in the water to minimize potential risks.
While capturing photos, create creative poses and involve other family members. You can invite your other children to join the pictures and celebrate the arrival of their new sibling.
Newborn Baby Photos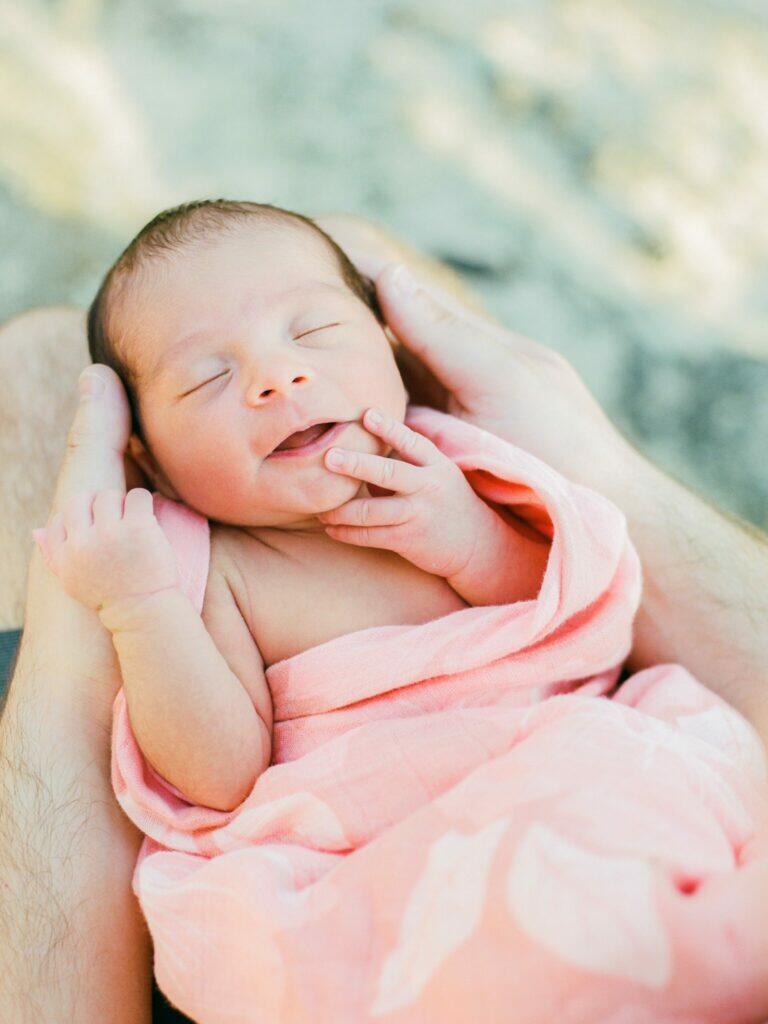 You can do the same with newborn baby photos, where you have the newest family member join in on the fun. Let each family member have a picture with the baby, having them next to the latest family member or even holding them.
One suggestion is to place a towel on the beach, have the baby lie on it, and capture photos with everyone. You could also explore other beach areas, like those closer to the water, to capture additional pictures and unforgettable moments for your family beach photography. 
Remember to make the photos fun but safe. Of course, you don't want to put your baby in a dangerous situation, so keep them in mind as you develop ideas and fun ways for your family to enjoy some photos.
Dancing and Posing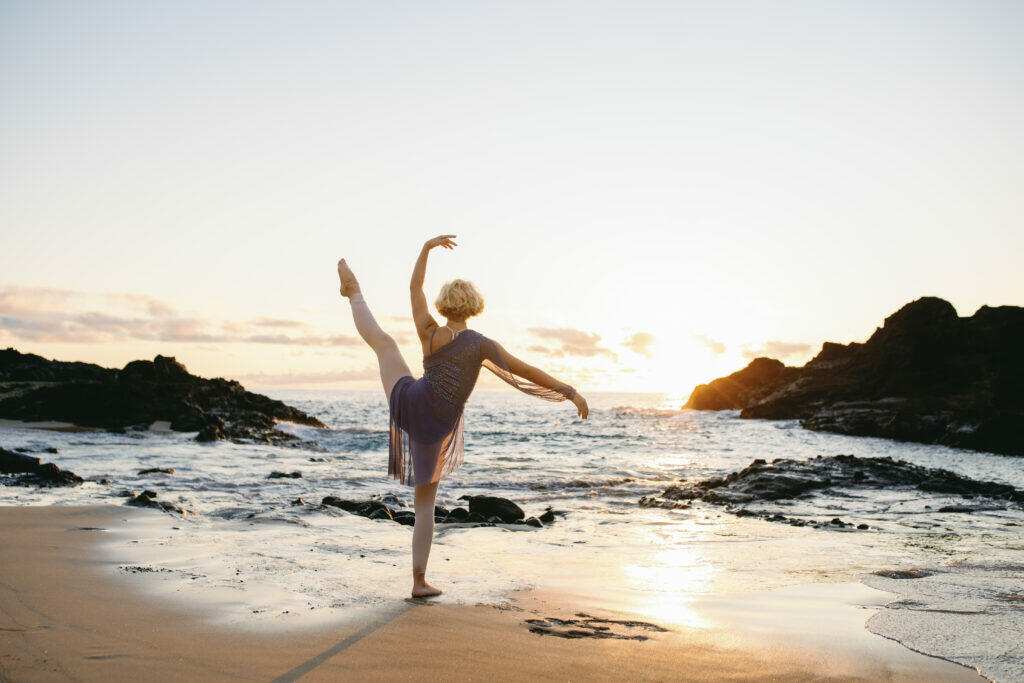 If your family likes dancing and striking poses, you can use your creativity to enhance your photographs. One idea is to add a touch of elegance by performing a ballroom or other couple dance with your spouse during a couple's photo session, capturing those enchanting moments through the lens of the photographer.
Get your children involved if any of them enjoy dancing. You can let any of them have fun and do whatever dance moves they like, or you can let your children do any dance numbers they learned, such as ballet.
The same can apply to funny poses or dance moves any of you want to show off during the session. Feel free to talk with your family and develop different ideas, so you'll identify multiple views and take plenty of pictures at the beach.
Family Activity Photos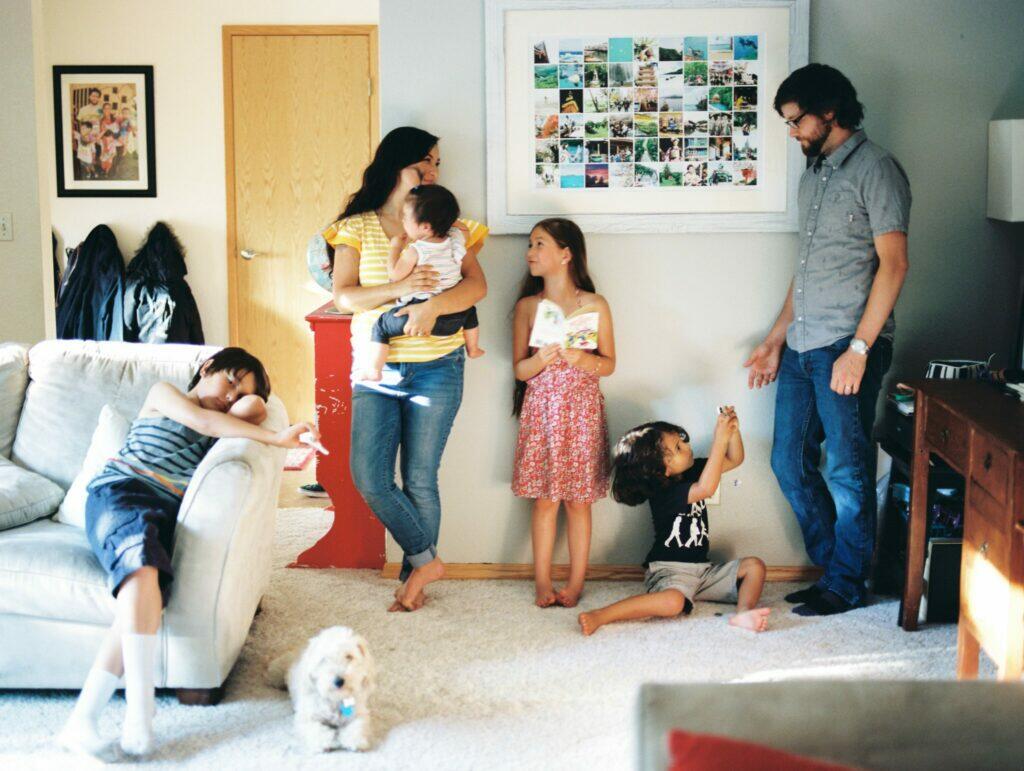 While contemplating various activities at the beach, you can capture some family moments by taking photographs. You could request the photographer to snap a picture of your child taking a nap during the photo shoot, thus making it a cherished memory.
Feel free to incorporate other activities, like surfing, building sand castles, and anything else your family enjoys. Keep each person in mind, so you can include multiple ideas and consider what each person likes, so they'll all have fun.
For example, if one of your kids loves to boogie board, incorporate a boogie board into the photos so they'll have fun. If you want to make it as fun as possible, ask each family member for their opinions, and let them decide what you'll all do during at least one photo.
Swimming and Unique Sand Photos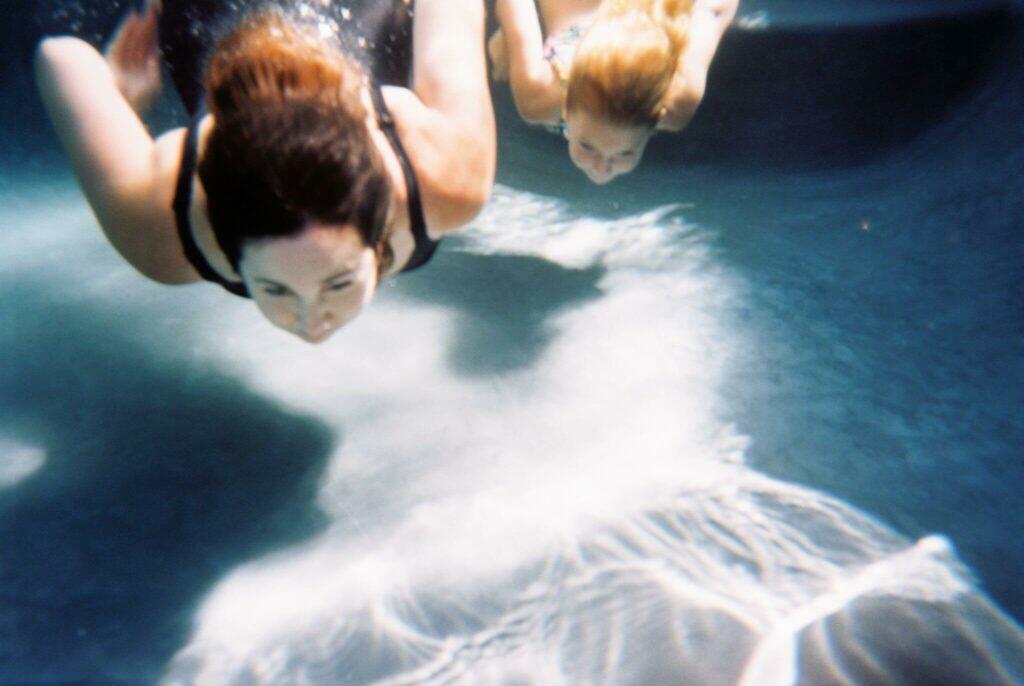 Since you plan to take photos at the beach, take advantage of the scenery to make it as beautiful as possible. You can have your family get into the water and take different photos individually and as a group, giving it a unique flair.
You should do the same with the sand by burying one of the parents and having the rest of the family around them. You can even make fun creations in the sand, use a bucket, and take pictures with a sand shovel, having people take advantage of the props.
Consider other parts of the beach, such as nearby trees, picnic tables, and rocks. In addition, you should look for other fun moments at the beach and any animals or seashells you may encounter while on location.
What You Should Wear
As you go through family beach pictures, what to wear will play a significant role. Outfits can change the entire feel of a photo, so get an idea of what you should wear to make the experience fun for everyone.
Casual Clothes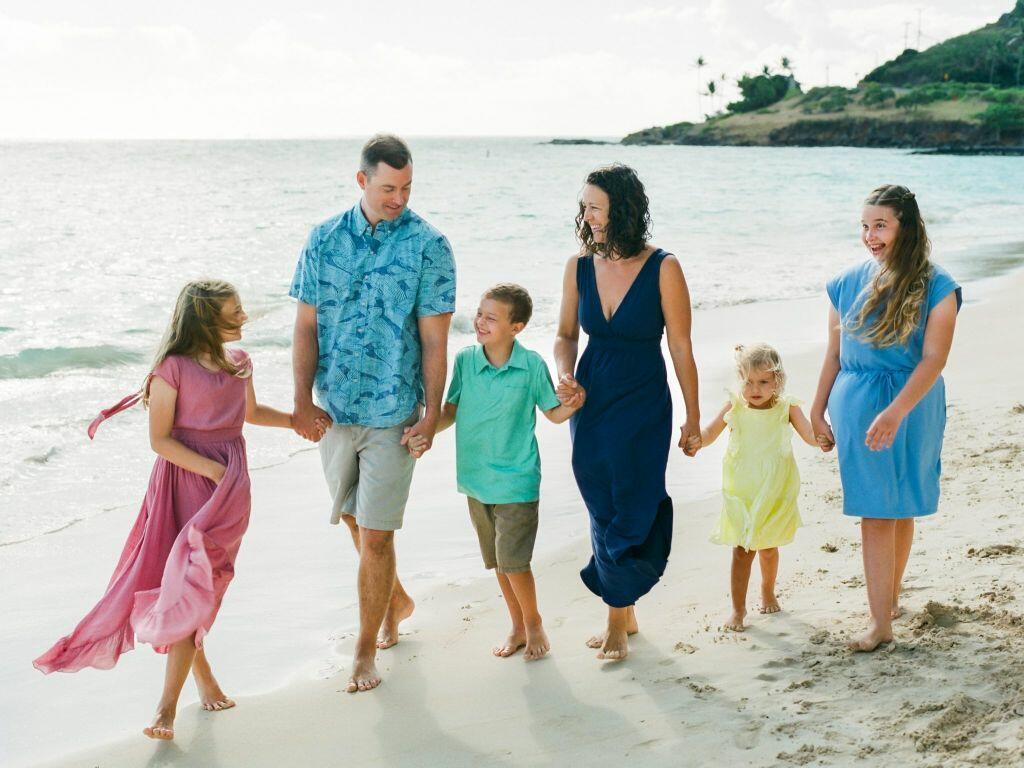 As you explore the beach and enjoy the scenery, you can have your family dress in casual clothes. Of course, you can keep it casual with some jeans or shorts, but you can also wear simple button-up shirts depending on what your family wants to do.
Casual clothes work well since you can show your family's style while keeping everyone comfortable on the beach. If you have children, wear casual clothes since you won't want your kids complaining or uncomfortable.
Remember that casual shouldn't mean messy or ragged clothing: try to have everyone where something relatively lovely without making it seem like you overdressed. Whatever you do, avoid long-sleeved clothing since you don't want to overheat while you take pictures.
Dress Outfits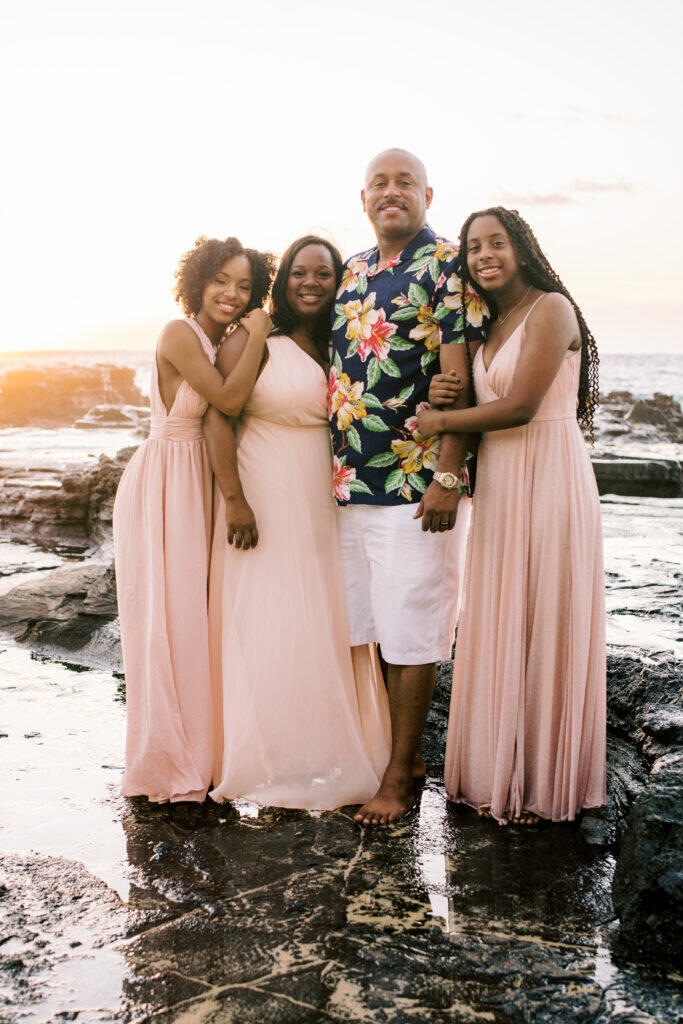 If you want nicer outfits, you can go with dress outfits at the beach. These outfits will include more excellent tops and button-up shirts for men, while women can wear summer-appropriate dresses that aren't too thick, so they won't get too warm.
Dress outfits can look great, especially if you make them match the beach scenery. The outfits can include choosing dresses and clothing with flowers and bright colors, making them stand out while also going along with the beach theme.
Wear dress outfits if you can get your children to accompany them. You can also make this work if you have infants since they won't mind what they wear and will be comfortable for the photos.
Swimsuits

If you're planning to hit the beach, it's worth considering bringing along swimsuits. By wearing swimsuits, you can fully immerse yourself in the beach experience while ensuring your family is comfortable if they decide to dip. 
If you opt for nicer clothes, you might be hesitant to enter the water, limiting your photo opportunities. Conversely, wearing casual clothes may make you uncomfortable getting too wet and only wade in ankle-deep.
You and your family can have more fun as you swim in the water while getting some unique photos. Talk with your family and photographer beforehand to determine if you should bring swimsuits or different outfits.
Beach-Related Accessories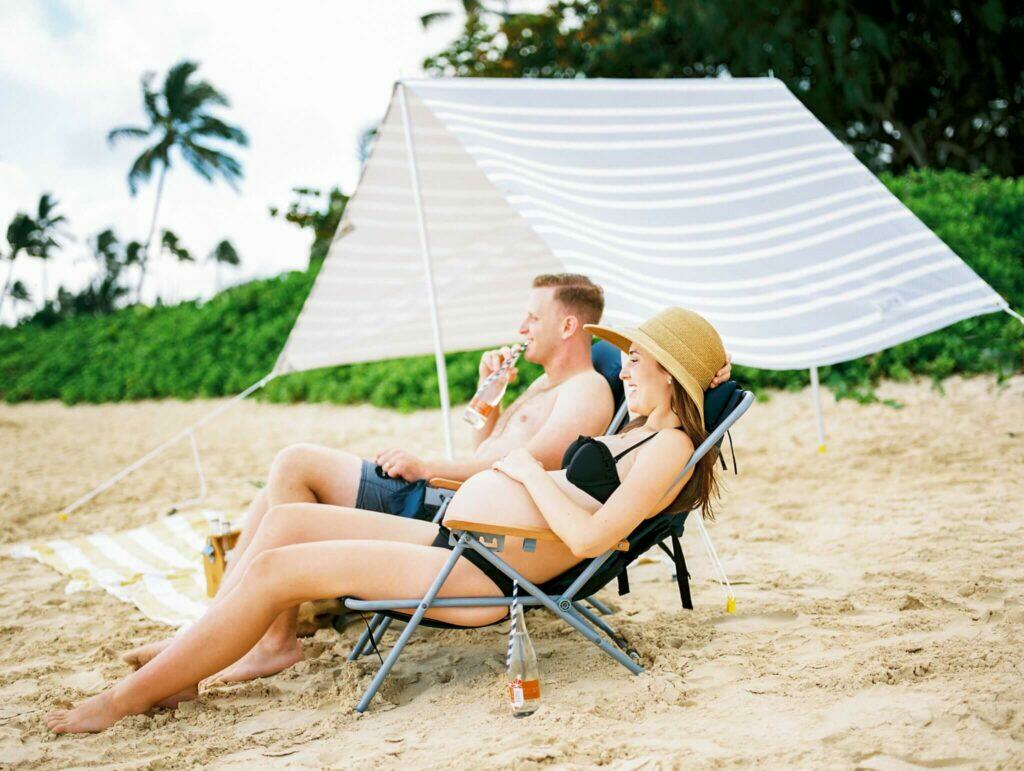 Seeking out fashionable photography means incorporating accessories into your outfits, so consider what you can wear at the beach. For example, you could have your family wear matching sun hats, which look nice and provide shade at the beach.
You can also use other accessories, such as setting up an umbrella and using it during the photos. Feel free to bring additional items, including towels, sunglasses, and anything else you feel works for your family.
If you don't know what accessories to use, ask the photographer for ideas or review a portfolio for more thoughts. Also, feel free to add other items, such as flowers, if your family enjoys them and wants more ideas to add to the photos.
Remember Safety
Ensuring safety should be your top priority regardless of your beach attire. Even though walking barefoot on the beach is an option, wearing flip-flops, sandals, or other types of footwear is recommended to shield your feet while strolling on the sand.
The same should apply to the rest of your body. Sure, you can wear swimsuits, but if you do, ensure you put on sunscreen so you won't get sunburned. Protection matters even more if you have children in your family photo since you want to protect them.
You should also bring plenty of water and provide some shade to your family, so they can rest between photos and avoid overheating. Finally, to play it safe, look up the weather report to know what to expect.
Conclusion
Before you commit to family beach pictures what to wear should matter alongside the best beach picture ideas. Even though it may seem like you can throw a plan together, you must have the right outfits ready with an idea of what you want, so you'll save time and effort.
Use these ideas and outfit combinations to find one that matches your family's personality and makes the pictures unique. Then, as you devise plans and consider the best ideas and outfits, you can enjoy your vacation while having fun during the photoshoot.